With granite being the most popular countertop material among contemporary homeowners, choosing the best granite countertop edge and finish for your slabs is one of the biggest and most important decisions you'll face when planning your kitchen design and installation. Are you aiming for a modern look or do you prefer a classic feel to match your current home design? Expect the shape and detail of your granite countertop edges to affect the cost, function, look, and maintenance of your kitchen. Know your options, as well as the advantages that each type of edge and finish offers, so you can complement your dream design.
Countertop refinishing is another option to consider when undergoing a kitchen redesign. Refinishing your granite countertops is an eco-friendly method of sprucing up your solid kitchen surfaces at a significantly lower cost than paying for replacements. Preserve your current countertop and improve your home with excellent cost savings. Check out our edge and finish options below and contact us with your questions today.
Leathered
"Leathering" is the process of texturing granite or marble to appear less glossy. This process amplifies the natural characteristics of granite or marble, resulting in an exquisite surface. It is easy to clean and maintain, as well as, pleasing to the touch – a perfect balance between style and practicality. A leathered granite countertop finish is a fresh and innovative way of adding a subtle elegance to your decor.
---
---
---
Polished
A polished granite countertop finish is created when a stone surface reaches it's most refined stage. It is buffed to the highest level possible, and the results are either a high shine or the actual highest level of shine that can be achieved naturally. This finish gives the stone a very elegant and rich look, providing it with a pinnacle depth of color.
---
---
---
Honed
This finish is created by buffing the stone to slightly less than the highest level. The result is a smooth but dull appearance. A honed finish refers to any level that is less than polished and therefore encompasses many levels of dullness.
---
---
---
---
Granite Countertop Edges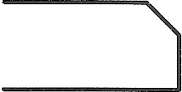 Chamfers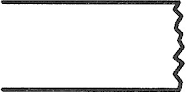 Chiseled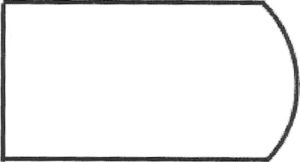 Crescent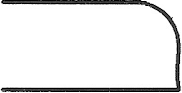 Demi Bullnose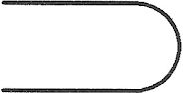 Full Bullnose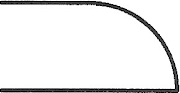 Large Demi Bullnose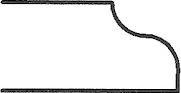 Ogee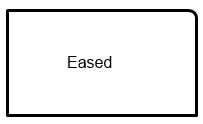 Eased and Polished